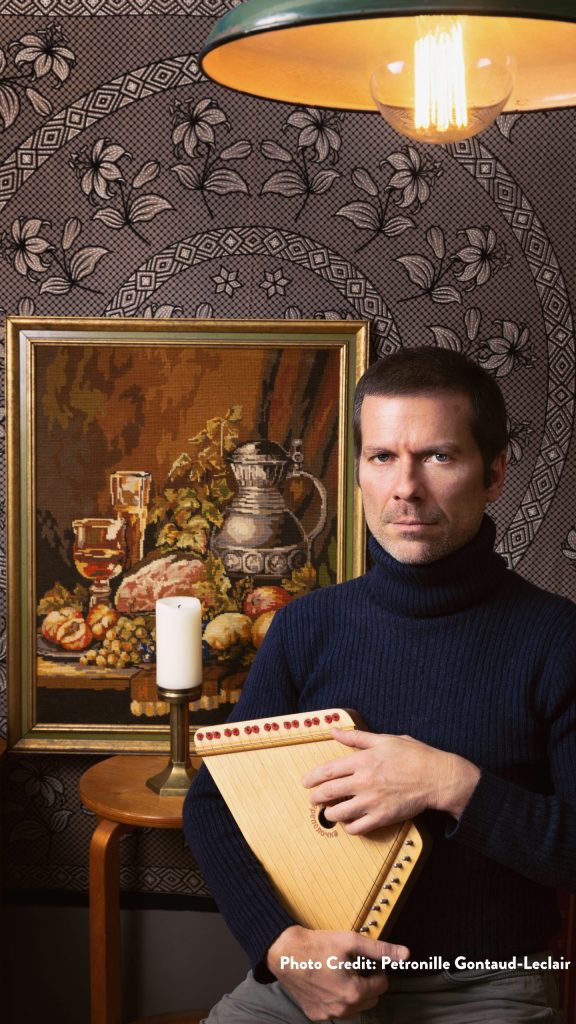 Akufen
Represented in North & South America
There are not many artists who manage to define a particular era in music, and there are even fewer who know how to evolve beyond such achievements and find other creative paths down which to travel.
Marc Leclair best known as Akufen, much loved as Horror Inc., and also known as Anna Kaufen or Stowaway, clearly is a man of many monikers, as RA founding editor Todd L Burns remarked in their early exchange (EX.038). To put this in other words, Leclair is a wide-reaching producer, DJ, and live artist capable of expressing genuinely different parts of his creative identity and he so edges out spaces for styles that bounce off the cornerstones of minimal house and experimental techno with rarer trips into areas that turn out off-beat for most parts. Also a trained visual artist, Marc considers collage a guiding principle in much of his creative life and his cut-and-paste technique is most notable perhaps in his Akufen productions.
When asked what Akufen is to him, Marc says it is his lab and where he worked on what has become known as micro sampling since the first Akufen LP came out on Force Inc in 2002. My Way assembled over 2,000 sound-bits from radio programs that he had cut up into minute pieces and rearranged to sketches of groove glued together by funky rhythms strung along the 4/4. The release turned Akufen into one of the more visible creators of micro-house in an instant with the likes of The Wire and the BBC taking note, listing My Way among the best albums of the decade more than once.
More underground circles had heard of Akufen sooner of course by way of his releases on the then acute German labels Background and Trapez, not to forget the Quebec Nightclub double-pack on Perlon (24). Only all-Canadian imprints like Eric Mattson's Oral and Jeff Milligan's Revolver or Hautec had recognized their own even earlier, and so by the time Force Inc. issued the seminal LP, Akufen was well and truly on the radar and a tongue-in-cheek representative of minimal house and techno, lightly stepping from Canada into Europe and back again.
Despite his decisive deconstructions, Marc says he relies on spontaneity as his first creative impulse from which more meticulous work follows on. MC Escher and his graphics of mathematical yet realistically impossible ingenuity have had an influence on his thinking while musically Reich and Glass must be noted, and of course, what came out of Michigan (Detroit) and Europe at the time, says Marc. For him to integrate these influences, Montréal's Mutek festival would become instrumental, and the appearance of Akufen coincided with the first edition in 2000. The event builds bridges to this day and early on framed a scene of local and international artists converging on Montréal and delivering performances such as the formative debut of Narod Niki at Mutek in 2003. Masterminded by Ricardo Villalobos the laptop supergroup used the then relatively new Ableton Live software to network their live jam. Gathered on stage were Akufen alongside Richie Hawtin, Robert Henke, Dimbiman, Dandy Jack, Cabanne, Luciano, and Dan Bell, all flanking Villalobos to co-create what music journalist Philip Sherburne had tried to pin down as a new genre before, but not after describing Akufen's 2002 live turning out as total booty-shaking microhouse.
Mutek set out to advance electronic music and the digital arts from 1999 onwards and came to inspire Canada's most outgoing scene to date. The Musique Risquée label founded by Vincent Lemieux and Akufen in 2003, then building on a collective comprising Scott Monteith aka Deadbeat and Stephen Beaupré as well, sums up the local interconnectedness of the time. And, it was on Risquée that Akufen resurfaced in 2012 after having taken a step back from touring extensively and feeling his creativity being compressed by the publicity that had surrounded Akufen from the start.
Leclair's musical retreat took the form of Horror Inc., an alias he describes as one of his most personal and a way to show a quieter and cinematic if not darker side that again would resonate in both North America and Europe. Like Perlon co-founder Zip, these productions are dealing in longevity, and Marc's first release as Horror Inc. on Perlon in 2004 opened with a track called The Vanishing, and indeed the Berlin imprint would not hear of him again until signing Briefly Eternal in 2013. Only the 2010 Aurore EP on Mike Shannon's Haunt label preceded the album and was Marked by more upbeat rhythms without losing any of the eerie quality of Horror Inc. productions that Leclair links to a type of dead-angle horror where you know something is coming, but you do not know what or where from.
Still while embedded in the scene, the years following 2004 must be considered comparably quiet. (Do check out the broken-up blues on Blu Tribunl or the playful Who Cares as Anna Kaufen as well as the recent Akufen EPs on Karat and Telharmonic Textures though, plus his remixes for Massive Attack, Yello, Cabaret Voltaire, Thomas Dolby, Richie Hawtin and Craig David, just to name a few.)
Also, unlike other Canadian artists, Marc did not join the exodus to Berlin at the beginning of mid-2000. He stayed in Montréal and continues his work there, often with Mutek that consider Akufen the early success story of their networking which reaches beyond Europe and North and South America and as far as Japan or Dubai today. The festival's home edition turns twenty in 2019, the same as Akufen and hence they decided to sync the release of the upcoming Akufen LP with Mutek 20 in Montréal this year.
Since 2017 he has appeared both as Akufen as well as Horror Inc. (live) playing at European outlets such as fabric London, Houghton Festival (UK), Funkhaus Berlin, Concrete in Paris, or Robert Johnson (DE) as well as in North America and the rest of the world.
– Nora Manthey
Photography: Petronille Gontaud-Leclair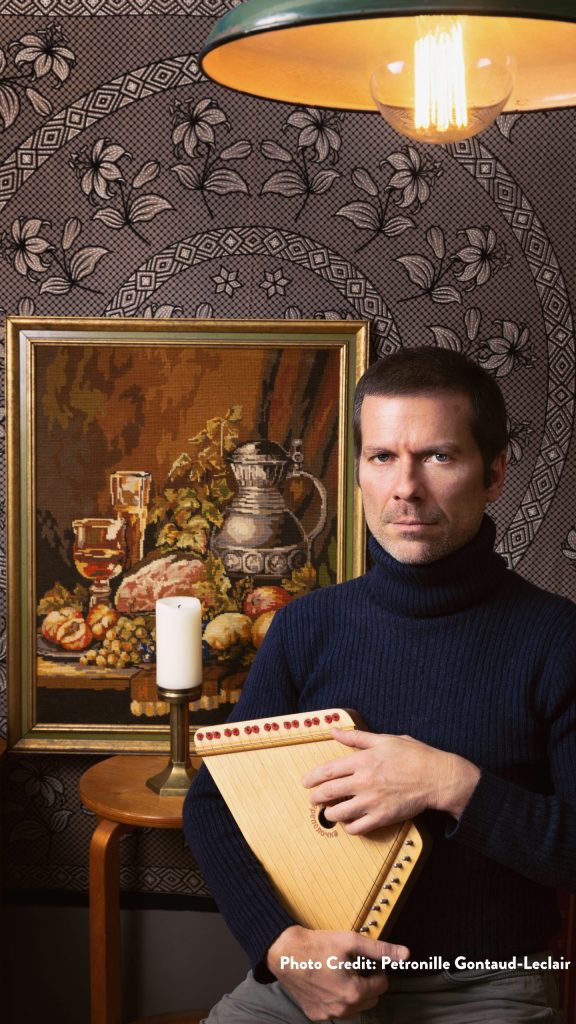 https://armige.com/artist/akufen/
https://armige.com/artist/akufen/
Admin