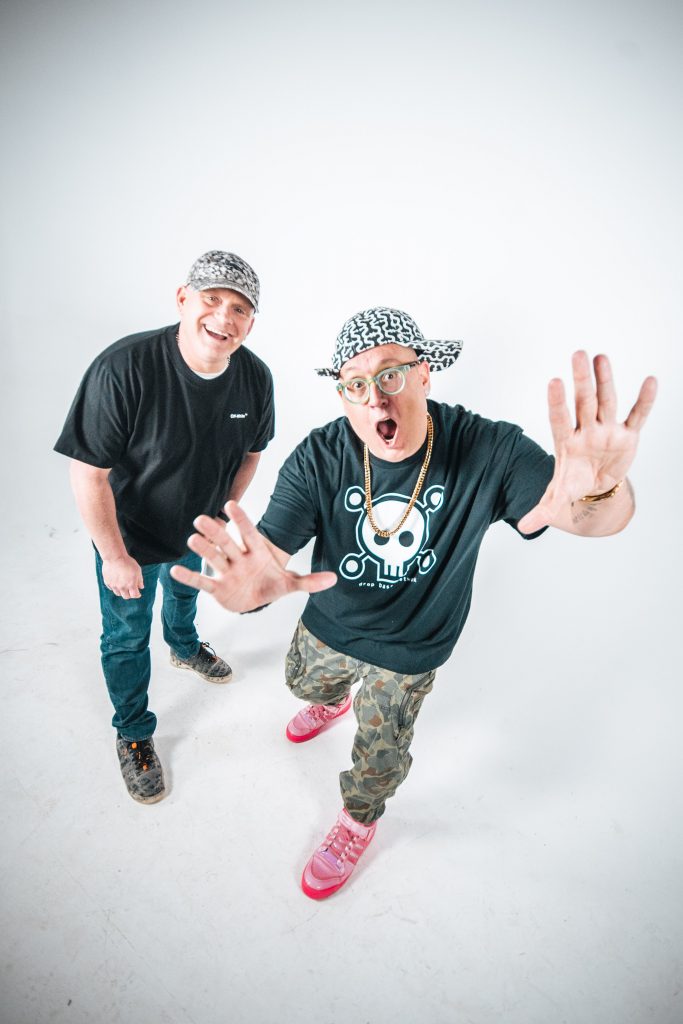 Gettoblaster
Represented Worldwide
More than just DJs, this set of tastemakers are leading a movement, raised by Chicago and Detroit's underground scenes and determined to keep it alive. Gettoblaster has created their own sound by taking what they've been influenced by for years and twisting it with a modern-day edge and pushing the genre of warehouse tracks to the future.
These powerhouses stay well-rinsed and consistently charting with their distinct blend of addictive hooks, crisp percussion, and room-shaking basslines. Gettoblaster's music has been in regular rotation for Claude VonStroke, Claptone, Diplo, Shiba San, Dom Dolla, Danny Howard, Patrick Topping and many more. Even Mixmag champions their "tough, warehouse sound" with a full-page article introducing them to the world in the UK print edition of the Magazine.
2019 was a great year. They started off with an instant classic on Claude Vonstroke's Dirtybird Records, "Gat Dat" featuring Chicago legend DJ Funk. Followed a month later by the massive single "Dat Booty" on French producer Tchami's Confession label, receiving top 5 status in Beatport sales chart & also receiving an award breaking top 50 biggest bass house tracks of the year. They kept it going with the Gettoblaster & Friends EP on Shiba San's Basement Leak Label. The breakthrough single was Gettoblaster & Chris Larsen's (CA) collaboration "Bounce Yo Body". With it gaining popularity throughout the year, Defected Records took notice and licensed it for the "Defected Most Rated 2020" compilation.
In 2020, Gettoblaster's first release was a collaboration with Chicago house legend DJ Deeon "The 302" on Patrick Topping's new label Trick (also includes Remixes from Patrick Topping, Paul Johnson & DJ Haus). After the track was mentioned in MixMag, it was featured on multiple BBC Radio 1 shows which includes Annie Mac, Danny Howard, Pete Tong & Annie Nightingale. Danny Howard also named it his track of the week on his Nothing Else Matters Radio episode 218. Followed by a single on Dirtybird Records for their 2020 Miami Compilation "Excited" ft. Fuzzy Cufflinxx. They were also given the honors to do the DJ mix that came with the Compilation. Shortly after the Dirtybird release, the world was shut down by Covid-19. This didn't slow them down by any means, the duo has been on a releasing rampage with new releases on Basement Leak, DFTD (Defected Records), Moody Recordings, Rawthentic, Safe Music, Strangle Love Recordings, Desert Hearts Records and Defected's Glitterbox Recordings. Ending the year with their hit single "Alright Alright" on Spacedisco Records & Being Named #13 Traxsource's Best Of 2020 Tech House Artist.
2021 was a massive year for Gettoblaster, playing 80 shows in 8 months and clocking one of the largest house records of the year, along with many other songs hitting top tier sales and streams. Gettoblaster kept up with their busy release schedule releasing music on Harvard Bass's Bump City Records & then topped the Beatport House Top 100 with "H O U S E" ft. Missy on Superfett Records, reaching number 1 for seven weeks as well as over 15 weeks in the Top 10 and over 350 days in the House Top 100 & currently with over 1.5 million streams and it is the 6th largest House Music record on Beatport over the last 12 months. Then releasing music on Junior Sanchez's Brobot Records, Yousef's Circus Recordings, Demuir's Purveyor Underground label, Shadow Child's Takeout label, Javi Bora's Too Many Rules, Shiba San's Basement Leak, Steve Aoki's Dim Mak Records, Dj Haus's Hot Haus Recs, Glasgow Underground, Chris Lake's Blackbook Records. Beatport named Gettoblaster's single "H O U S E" ft. Missy the #2 most selling House Music & #17 all genres track of 2021. To top things off Traxsource.com named them the #10 Tech House Artist of the 2021 with 5 of the websites biggest selling tracks. Last year and currently they're still holding a residency at DiscoPussy (Las Vegas) and have performed at Dirtybird CampINN (Orlando), Spring Awakening Festival (Chicago), Brooklyn Mirage (New York), Dirtybird BBQ (LA), Paxahau's Micro Movement (Detroit).
2022 is already packing a punch, Claptone reached out & asked them to remix his track with Mayer Hawthorne "Feel This Way" & Chris Lake put out their track "Booty Shake" ft. DJ Funk on his label Black Book Records. They have already secured dates for North Coast Music Festival (Chicago), Sunset Music Festival (Tampa), Imagine Festival (Georgia) along with 20 plus dates for their upcoming tour. Gettoblaster is an act not to miss.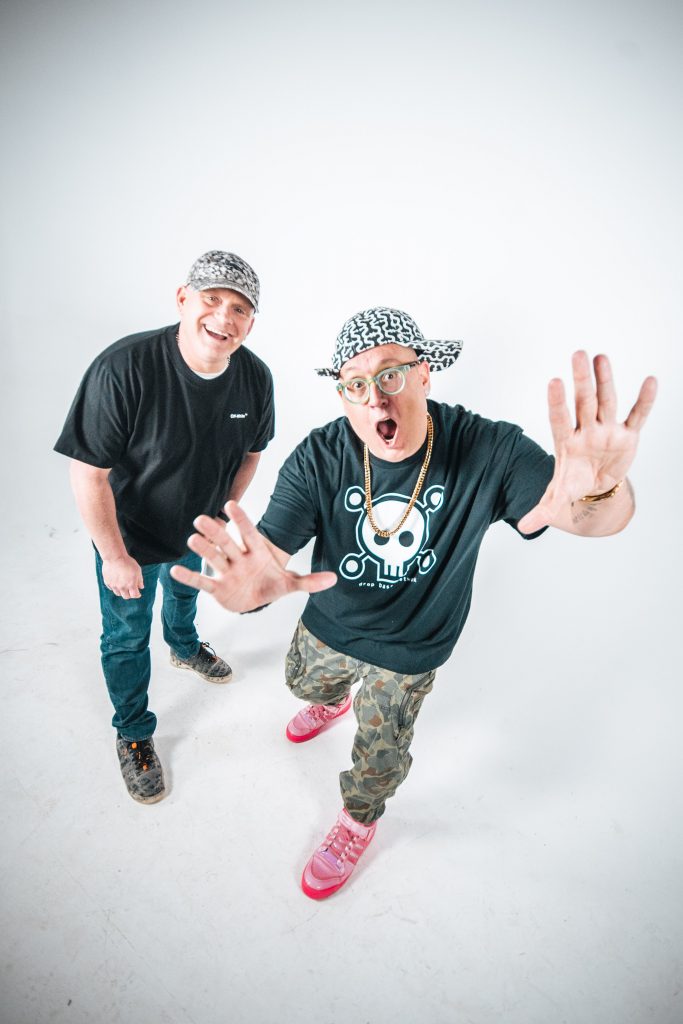 https://armige.com/artist/gettoblaster/
https://armige.com/artist/gettoblaster/
Andrea Remski